Custom Storage Solutions for Law Enforcement
As the challenges that face law enforcement continue to change, so does the demand for secure and durable vehicle storage solutions for police, sheriff departments, state/highway patrol officers, DNR, and FBI. That's where AnyGlide steps in!
Durable. Convenient. Secure. | WeatherProof. DustProof. No Squeaks.
Law enforcement agencies throughout the United States are choosing the versatile storage systems from AnyGlide as a more accessible, more secure way of storing their weapons, tactical gear, and electronic equipment.
WHY DO LAW ENFORCEMENT AGENCIES TRUST CUSTOM STORAGE BOXES FROM ANYGLIDE?
Not only do AnyGlide in-vehicle storage systems provide an unmatched level of organization for law enforcement officers, but our powder-coated aluminum storage solutions also protect against weather, rust, corrosion, and dust—ensuring these factors will never cause firearms or tactical gear to malfunction in the most crucial situations. We know you spend a lot of time in your vehicle and no one wants the extra noise and squeaks and squeels. That is why AnyGlide developed our panted rail glide system. No ball bearings and no metal on metal; which means no squeaks or unwanted noises.
A one-time purchase. A custom storage solution for life.
100% Aluminum Storage Boxes
The AnyGlide custom storage boxes used by law enforcement agencies are some of the strongest storage solutions in the industry. Built from 100% aluminum, law enforcement officers can stack over 300 pounds on top of our storage boxes and each cargo cabinet drawer can hold over 150 pounds.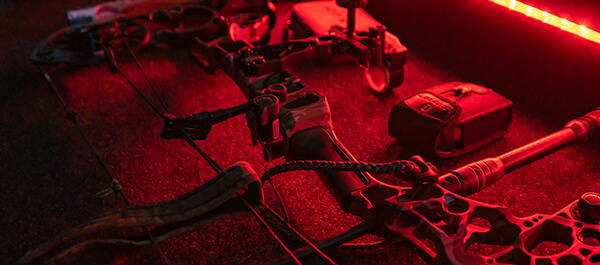 Secure In-Vehicle Storage
When a vehicle has firearms and other valuable law enforcement equipment onboard, security is non-negotiable. The secure storage solutions from AnyGlide are fully lockable to keep unauthorized personnel from accessing the cargo cabinets.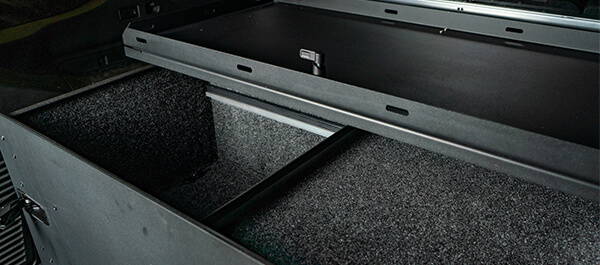 Exclusive Dust-Proof Technology
In addition to being weather-proof, the secure storage boxes from AnyGlide are dust-proof as well. Addressing one of law enforcement's biggest challenges, our exclusive technology can help prevent dust and dirt from infiltrating crucial (and expensive) electronic equipment.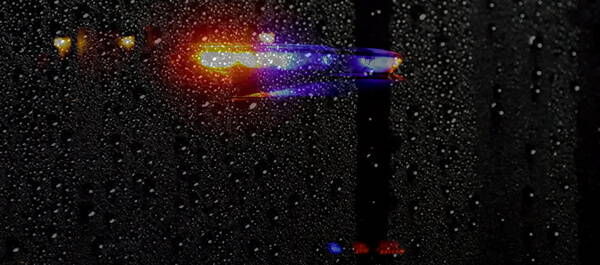 Weather-Proof Vehicle Storage
AnyGlide custom storage solutions are made of powder-coated aluminum. This means our versatile storage systems are weather-proof and resistant to water, rust, and corrosion. Not only do our storage boxes protect against tactical gear malfunction but they will also extend the life of valuable, law enforcement equipment.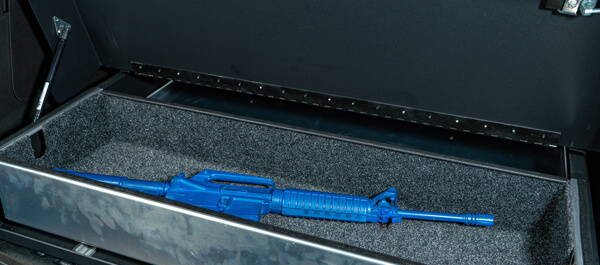 Our versatile storage units were made with all types of law enforcement gear in mind, from electronics/electrical to firearms. While the electronics and internal storage area measure approximately 39" x 21", the Rear Commander Bottom Storage Box has the following dimensions: 37" x 12.5" x 4.75". (Enough space for long gun tactical shotguns.)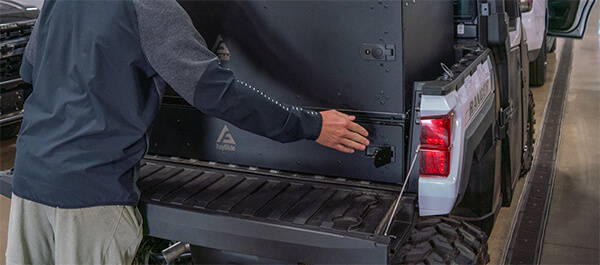 The versatile storage systems from AnyGlide can accommodate a wide range of law enforcement vehicles with trunk storage boxes for SUVs, pickup truck beds, ATVs, UTVs, and more. What's even better? These are modular storage units that can be stacked and rearranged to meet nearly any vehicle configuration—fully customizable
Advantages to Upfitting With AnyGlide Police Storage Systems
Do you want to help the law enforcement agencies that protect and serve America's states and communities? Let's work together to make it happen. Continue reading to learn about the benefits of becoming an AnyGlide dealer.

The team of engineers at AnyGlide builds cutting-edge, custom storage boxes for any type of vehicle. We listen to feedback and consider new builds so our storage solutions are the best fit for all law enforcement needs.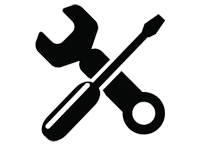 Intelligent engineering makes our in-vehicle storage systems easy to install. While our 100% aluminum frames are extremely durable, they are also lightweight, so mounting them is easy and there is no drilling required.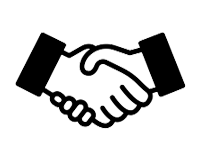 AnyGlide makes it easy to be a distributor. We don't require minimum or maximum order quantities, there are no contracts, and if you wish to stop being a dealer just stop making purchases. It's that simple.
AnyGlide custom storage boxes are proudly built in the United States, manufactured at our home base in Rock Valley, Iowa.
Where Can You Find AnyGlide Versatile Storage Systems?
As our valued distributors Federal Signal like to say, "Upfitting requires the right fit." We have partnered with upfitters throughout the United States and we all have the same mission: to provide law enforcement with the best possible in-vehicle storage systems.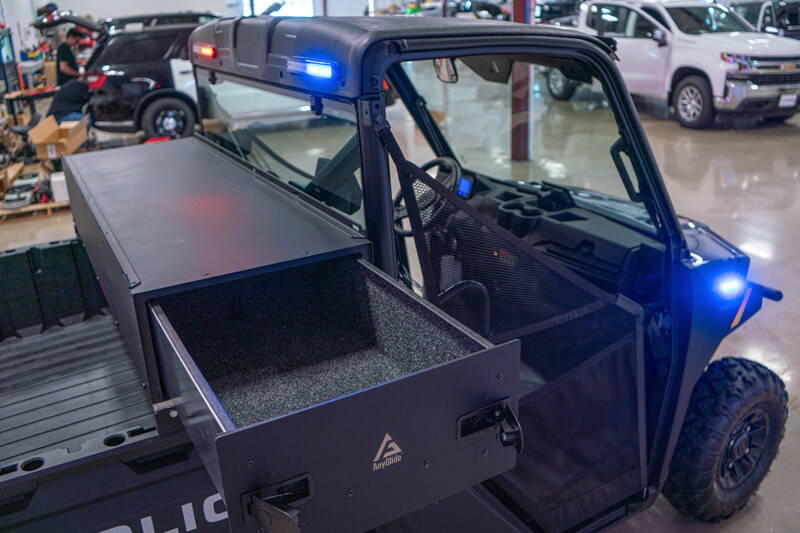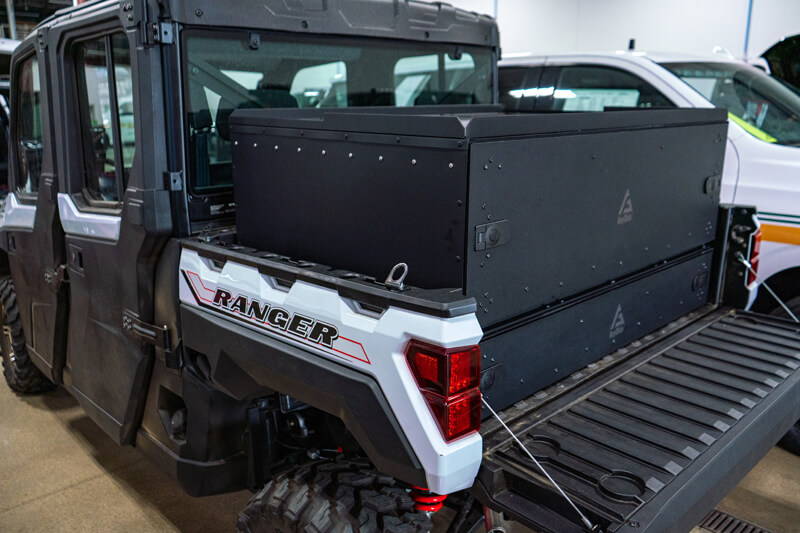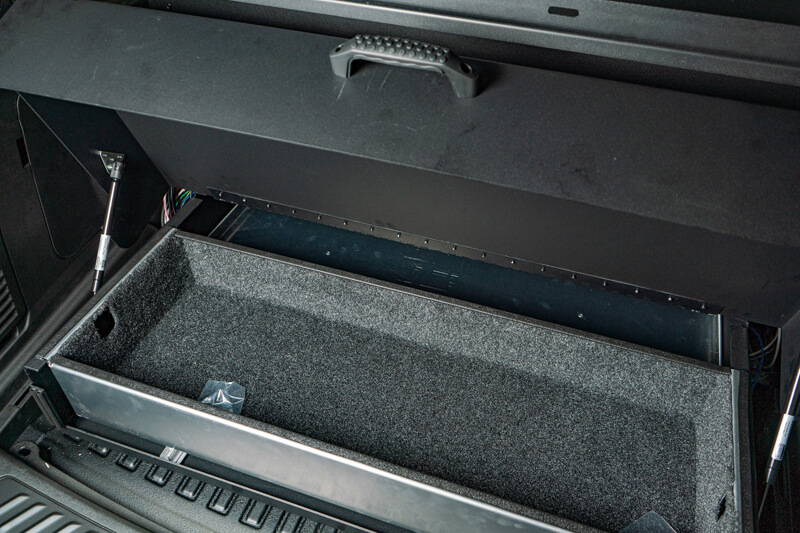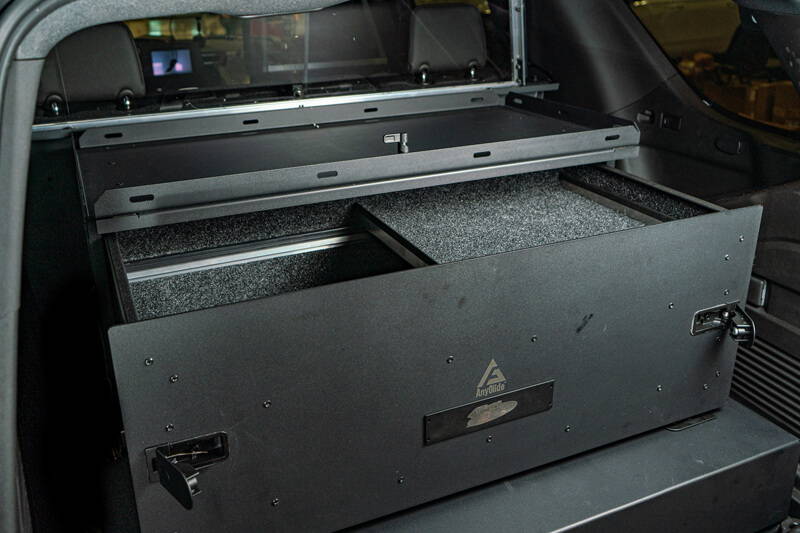 BECOME AN UPFITTER FOR ANYGLIDE CUSTOM STORAGE BOXES
Are you interested in becoming an upfitter for our police storage systems? As an AnyGlide distributor, you will benefit from wholesale pricing while also successfully reaching law enforcement agencies. To inquire about upfitting with AnyGlide simply call our offices at (515) 421-9899 or utilize the online contact form on our website.