Truck Bed Vehicle Storage Solutions
Truck bed storage doesn't have to be complicated. You need a truly dust free, fully weatherproof storage box that only takes minutes to install and remove.
What is a TRUCK BED CARGO storage box from AnyGlide?
Our vehicle storage systems are custom built with the purpose or protecting and organizing your truck bed. Convenience is king and seating space in a truck is valuable. Let's face it, that back seat can fill up fast, especially when you have the kids and a car seat. Where are you supposed to store all that stuff, or even put the groceries?
Gone are the days of removing everything from the back seat or throwing it in the truck bed knowing it is going to get all dusty and dirty. The professionals at AnyGlide are here with a customizable vehicle storage system to give you your space back while protecting and keeping clean whatever you need to store.
Have custom configuration needs? We can help with that too. We can combine our products in many different ways to meet your storage needs. Mount side by side, stack two standards on each other, put a Mega next to a Standard with a Cargo Glide on top. Whatever your storage need, we've got you covered.
Why are CUSTOMERS choosing AnyGlide FOR TRUCK BED storage?
Organization and accessibility can make all the difference, and lets face it, the older we get the harder it is to climb into the back of a dirty truck bed. The custom storage boxes from AnyGlide are designed to help maximize performance, keep out the dust and weather all while maintaining the integrity of your valuable items. Continue reading to learn more about the advantages of the truck bed storage solutions from AnyGlide.

Our versatile storage systems are constructed entirely of aluminum. We do not use any plastics, hinges, welds, or joints. A custom storage box from AnyGlide can withstand over 300 pounds on top of it, while each individual drawer can hold over 250 pounds. Thanks to powder-coated aluminum these storage systems are rust-resistant, corrosion-resistant, weatherproof, and dustproof.

Security is a top priority when you leave precious cargo in the back of a truck bed, and we understand this completely. Not only are AnyGlide truck bed storage solutions some of the strongest storage boxes on the market today, but they're also some of the most secure with standard lockable handles.

Easy-to-Install Vehicle Storage
Installing the truck bed cargo storage system from AnyGlide is a breeze with only four mounting points. The all Aluminum storage solution not only protects from rust and elements, but allows the cargo box to be lightweight and easily installed in your truck bed.
EXCLUSIVE DUST-PROOF STORAGE SOLUTION
It's true. AnyGlide modular storage units help protect law enforcement gear from almost anything. Our custom storage boxes are made of cutting-edge, powder-coated aluminum which guards against heat, water, ice, rust, and corrosion. But perhaps the biggest advantage is these storage solutions are also dust-proof.
Anyone who has ever stored items in the back of their truck beds knows how difficult it can be to keep dirt and dust from damaging valuables. A dust-proof storage system from AnyGlide can help prolong the life of your electronics, equipment, sporting goods, and all other gear. So go ahead and put the golf bag in the back of the truck, lock it up, and worry no more.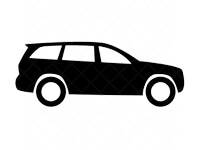 Custom Storage Boxes for SUVs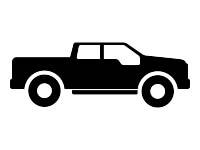 Custom Storage Boxes for Trucks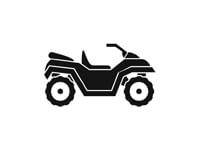 Custom Storage Boxes for ATVs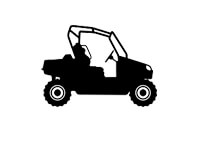 Custom Storage Boxes for UTVs
ANYGLIDE CUSTOM STORAGE SOLUTIONS ARE MADE IN AMERICA
We are proud to say our modular storage units are built at the AnyGlide headquarters in Rock Valley, Iowa. It's an honor to help serve the brave individuals who protect and serve the cities and states of this great country. Thank you to all of the police, state and highway patrol officers, sheriffs, DNR and FBI agents who work hard to keep Iowa (and our entire country) safe.
TRUCK BED STORAGE | QUICK AND EASY INSTALLATION
AnyGlide Truck Cargo Storage is a quick installation into the bed of your pickup. First, watch the video that explains how to attach the feet to your Truck Cargo Storage Box. We have three common ways how people install their pickup storage box. It's up to you.

For each step, start with the following:
Install the feet onto your storage box as seen in the video. Set the box in the desired location in your pickup bed.
Option 1: If you have metal or a plastic liner, we recommend putting a rubber mat under the feet to prevent sliding. Done.

Option 2: Use strapping or cross ties to secure the box down to your pickup bed.

Option 3: Mark a spot under each leg where you will drill a hole. You will drill four holes to mount the box to your bed. Make sure the underside of your truck is free from the drill bit hitting anything, especially a gas tank, brake line, etc... Once you have your holes drilled remove the feet from the box and install the feet to the pickup bed using a recommended 3/16" bolt. With the feet secured to the bed, set the storage box onto the feet, align the feet holes with the mounting block holes, secure with the screws.