Truck Bed Storage Solutions for Law Enforcement
Secure storage of valuable gear is a must, and the truck bed is no exception. When you need reliable storage that is free from dust, water, and weather, you need the AnyGlide Truck Bed Storage Solutions. Quickly access your gear knowing that when you pull it out of your cargo storage, it will be in the same quality as when it went in.
IT'S NOT "JUST" BY DESIGN... IT'S OUR STANDARD... AND WE STAND BEHIND IT
DURABLE. CONVENIENT. SECURE. WEATHER-PROOF & DUST-PROOF. EVERYTHING STORAGE SHOULD BE.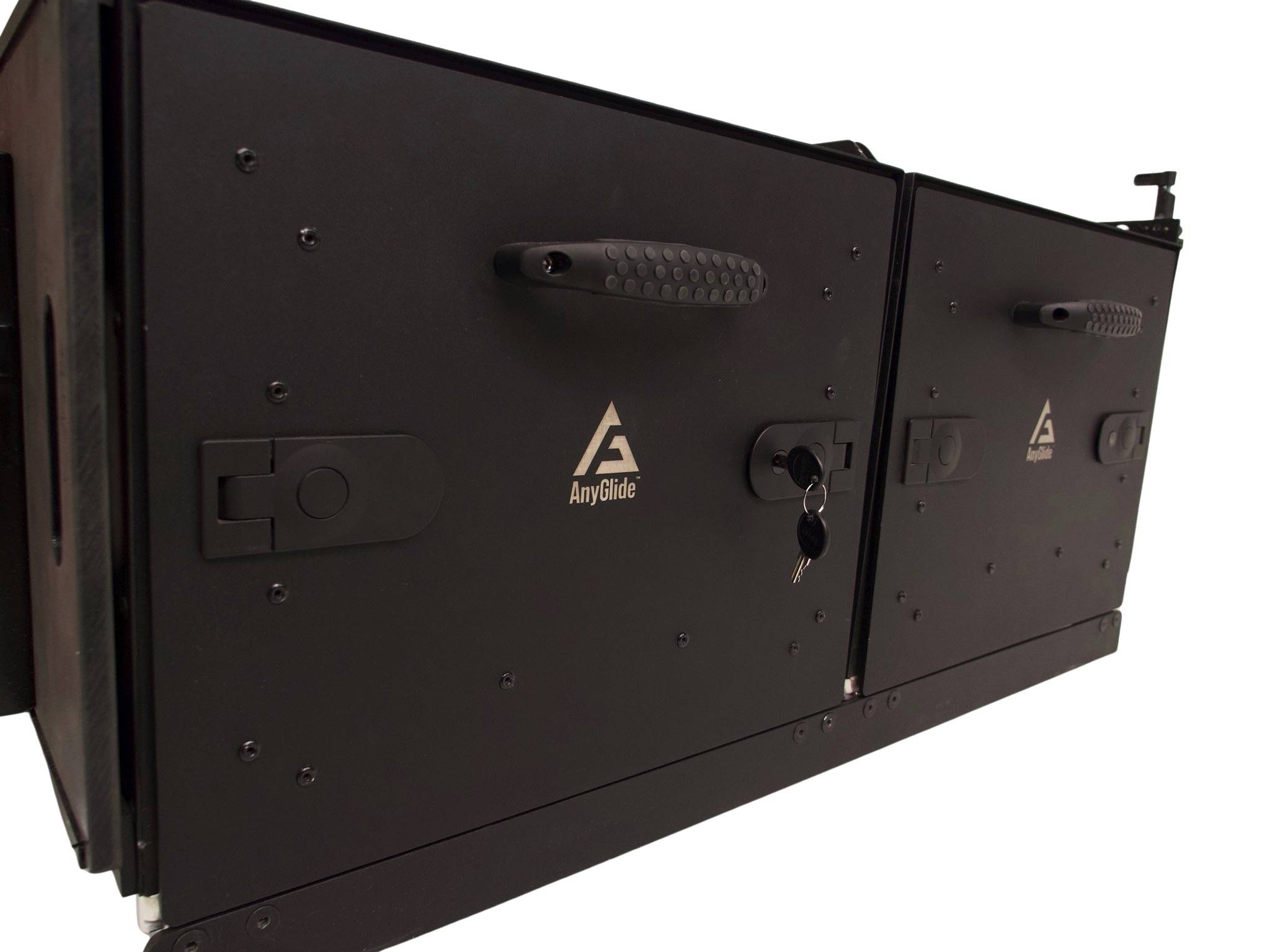 Combine any two cargo storage solutions, no matter what their size. We make a secure vehicle face mount that allows you to link two units together, side-by-side in the rear of your truck bed. Don't want them combined? No problem, order them separately and mount as individual storage units.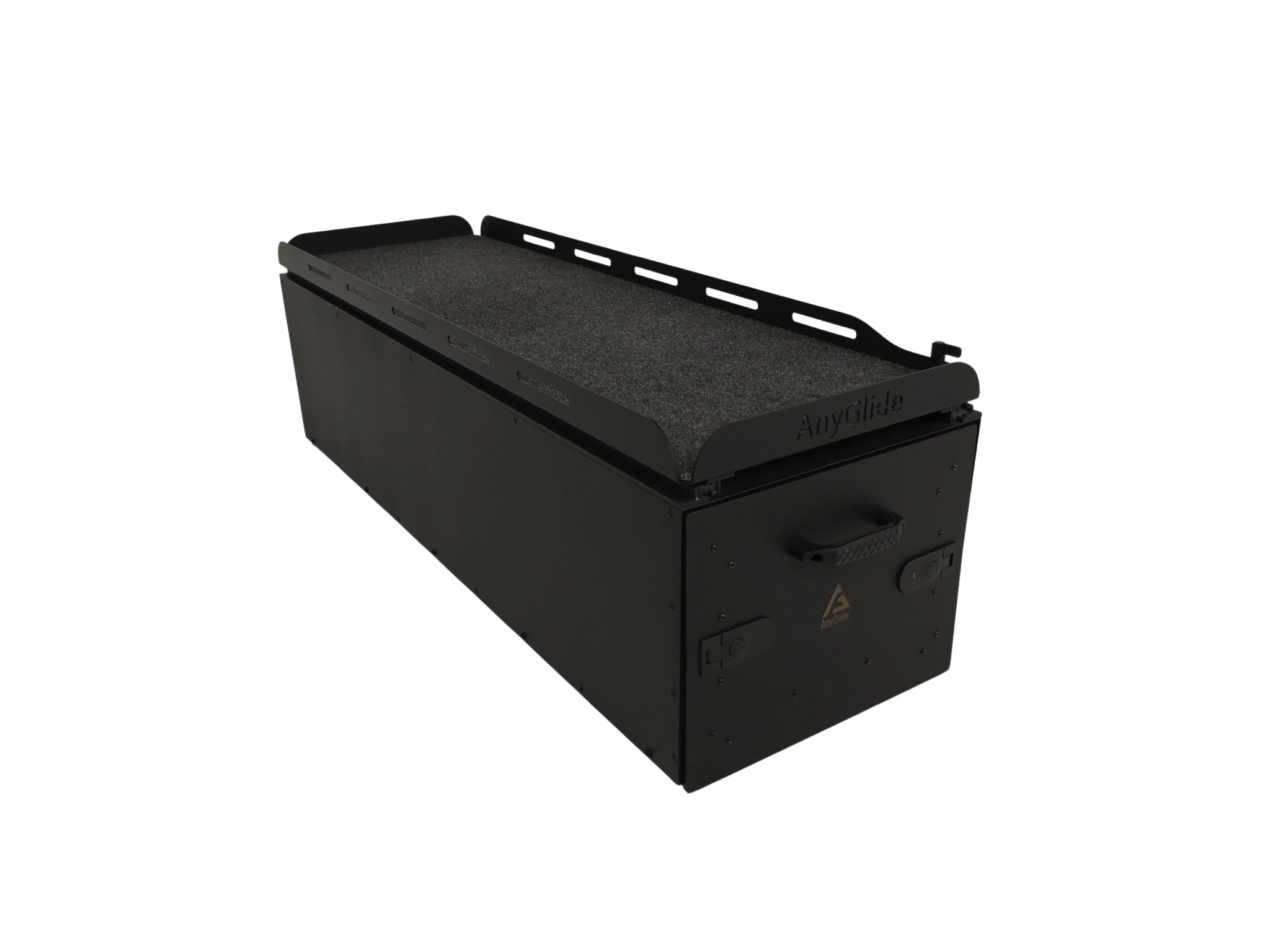 Mega Secure Storage, Minimal Bed Space Used
Let's be real, you need maximum secure storage while still having access to much of your truck bed. The Mega 60 with Cargo Glide Truck Bed Storage fills that need. Store your law bag, AED, paperwork, and more while the cargo glide can be used for quick access items like spike strips, shovels, and more.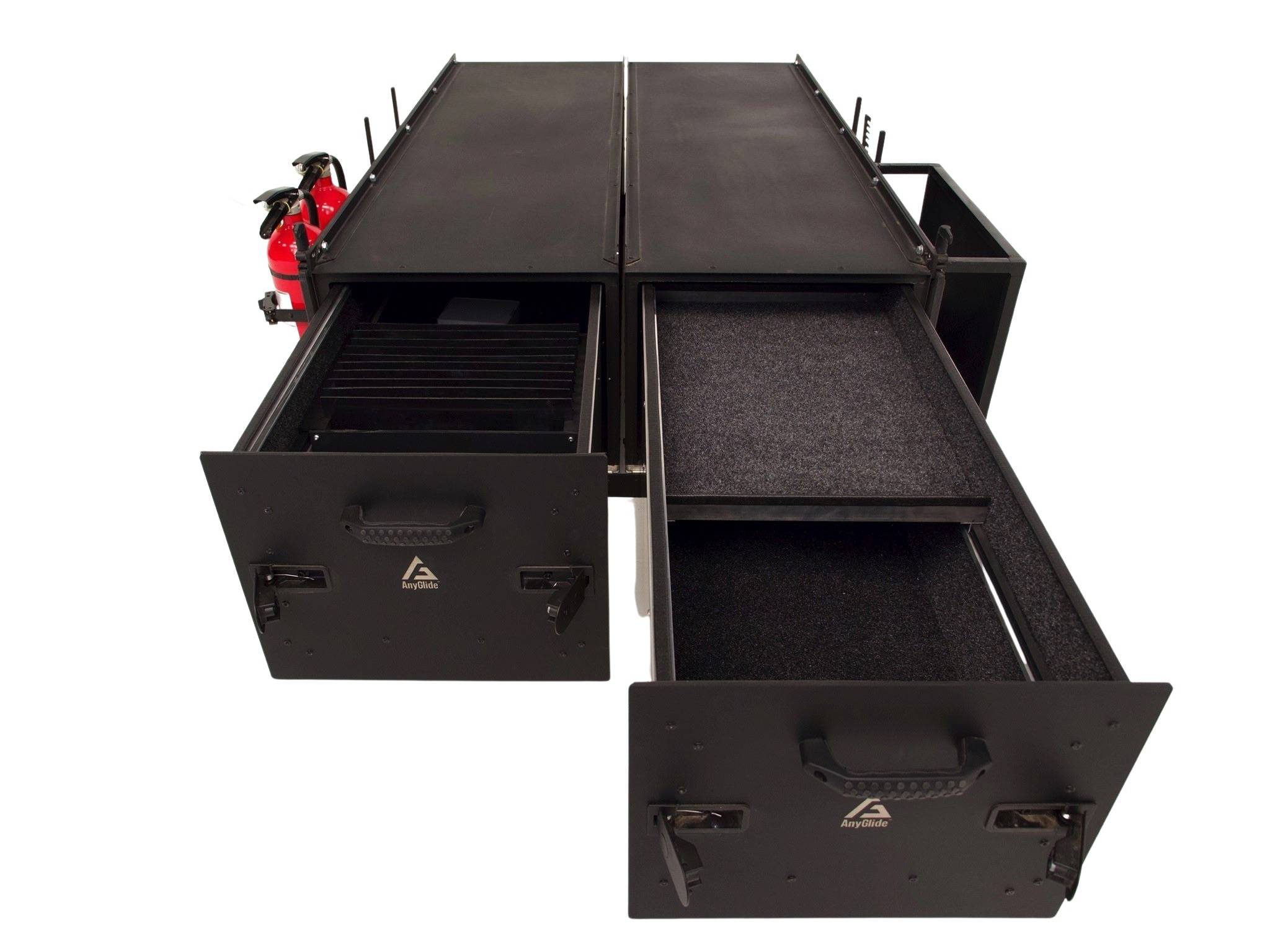 Our unique design, advanced engineering, and patented technology, allows us to make some very special and custom configured storage solutions. From fire extinguishers, to spike strip kits, sliding and removable inner drawer, standard light kit, to filing storage, AnyGlide has your back.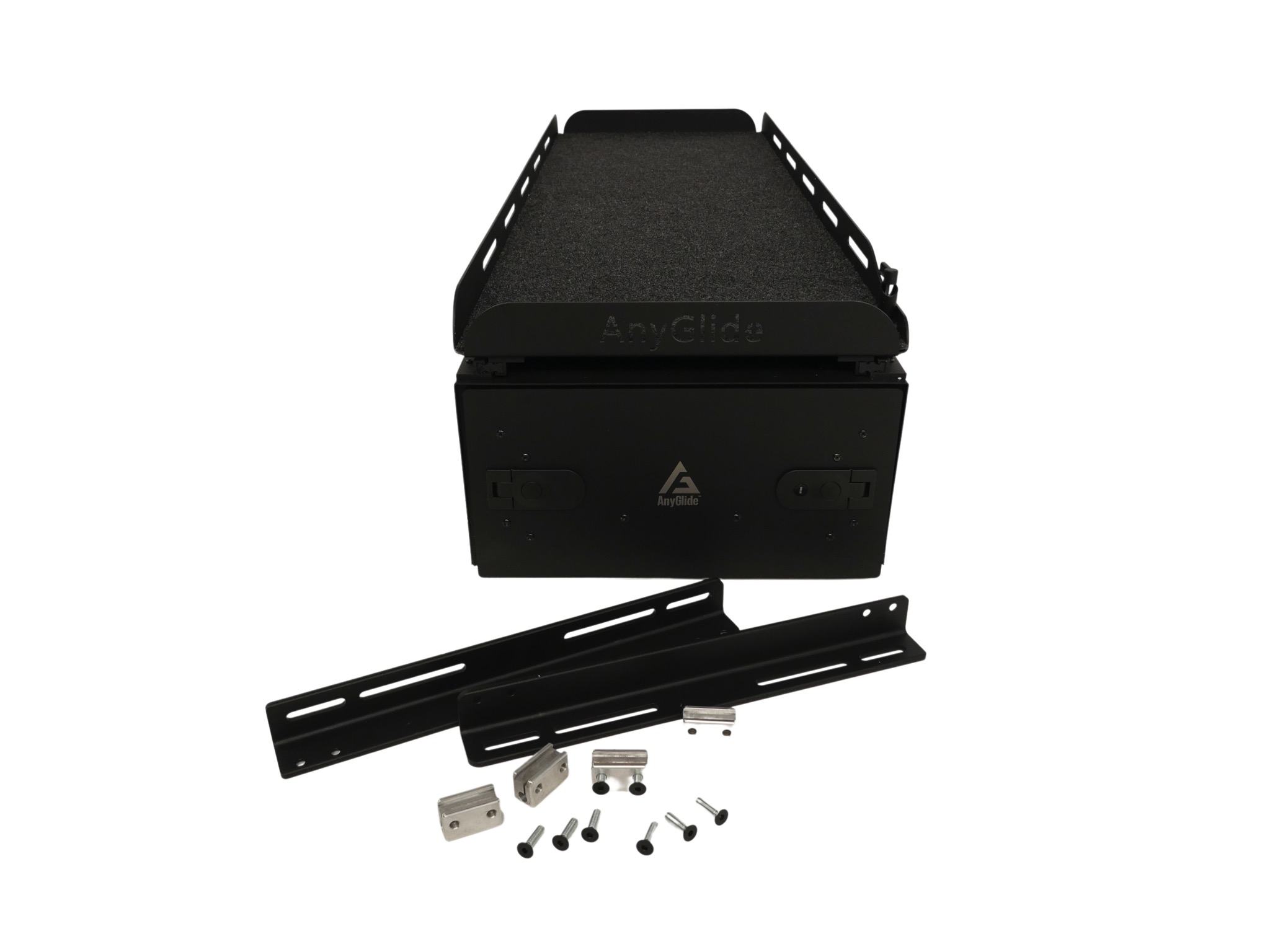 We've made it simple to add storage to the truck bed. Locate where you want your box, drill four holes and run bolts through the slotted mounting plate.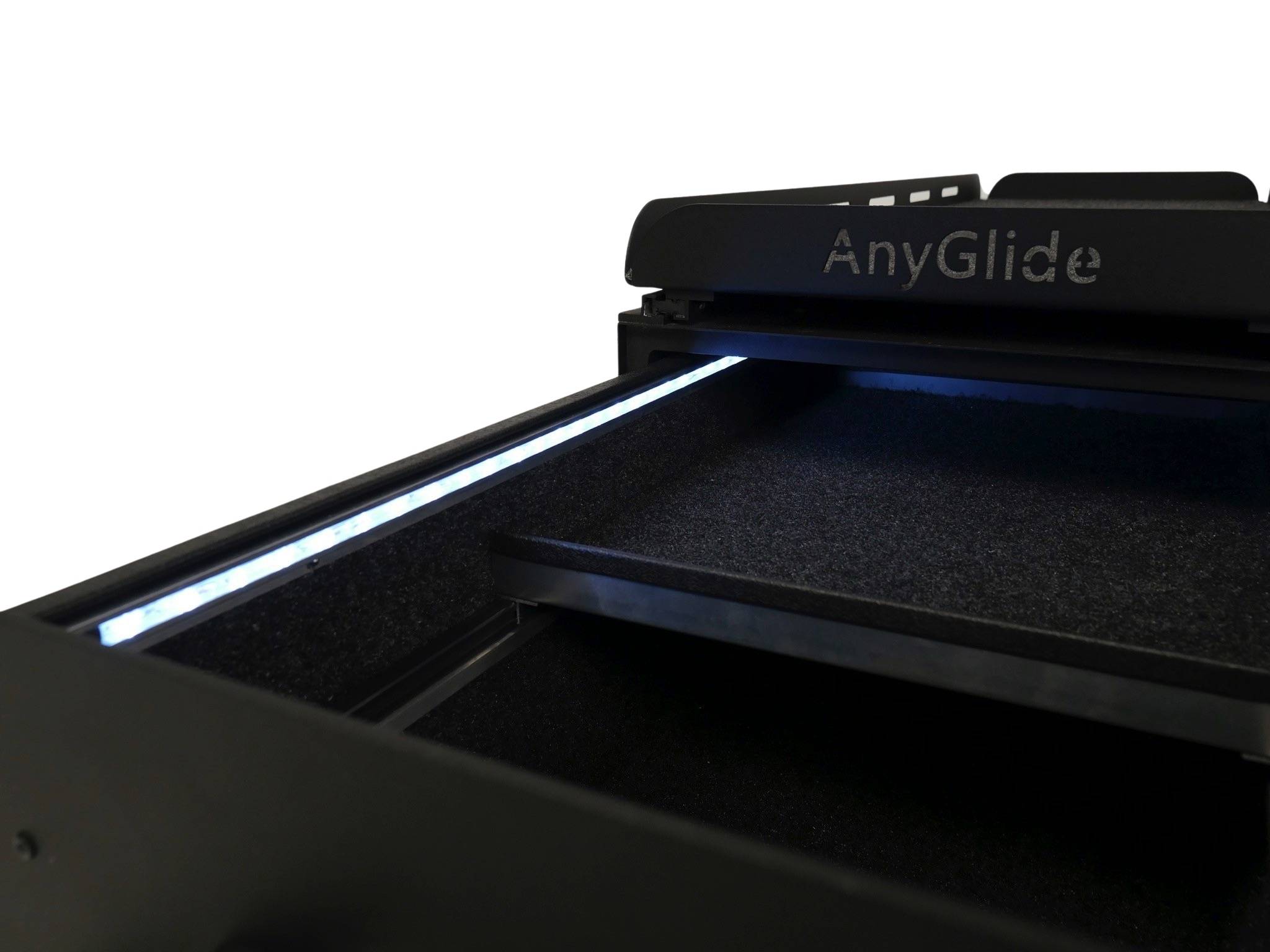 Want to fully utilize 1/3 or 1/2 of your truck bed with true dust free storage? Don't want to take up your entire truck bed for two limited drawers? Explore the AnyGlide Truck Bed Storage solution and get 8.5 Cubic Feet per drawer. With a length of 60", width of 19", and height of 13" you are getting a lot of storage.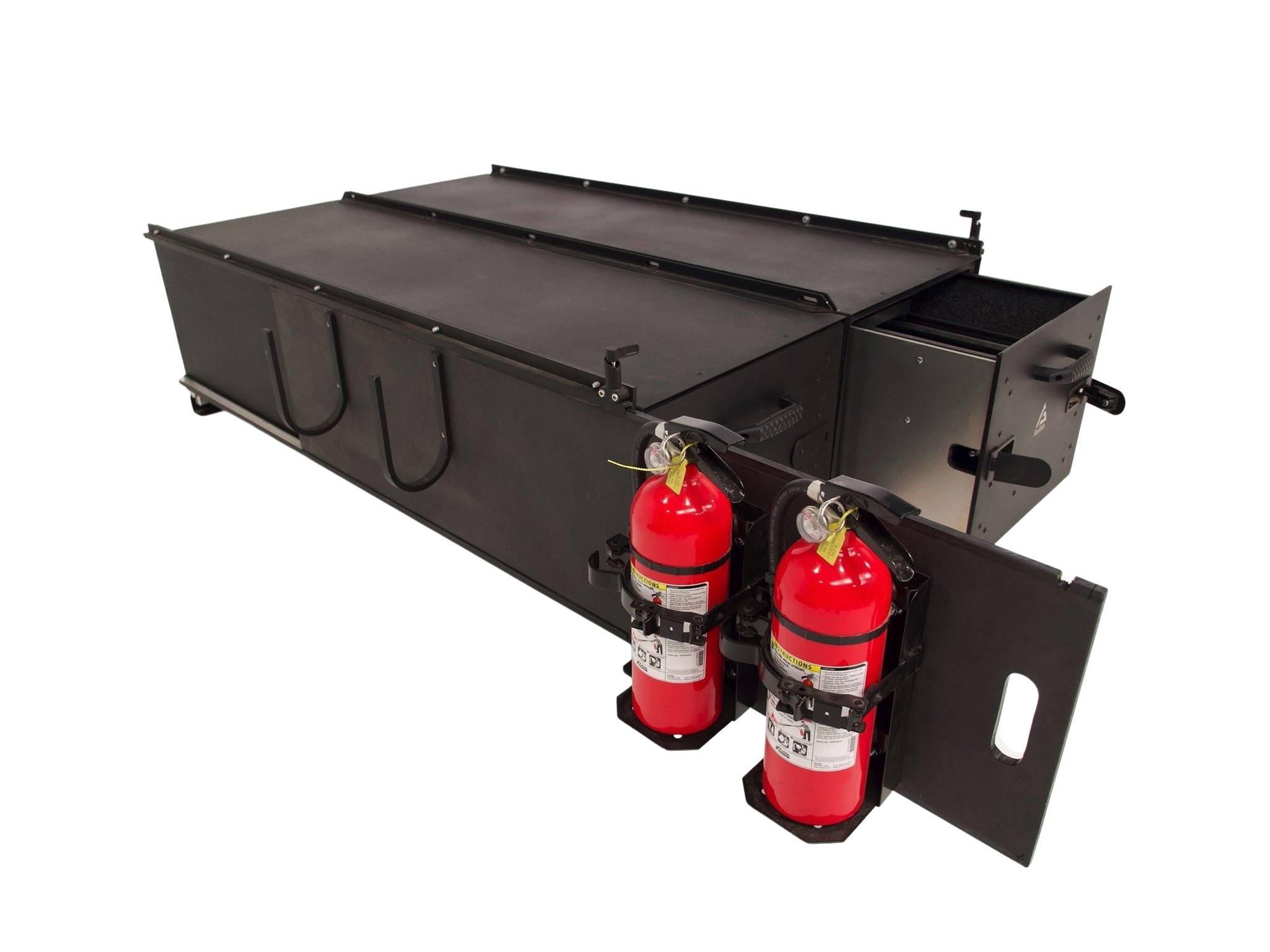 Convenient Access To Gear
Quickly get at the critical items. You may not need them often, but when you do, you need them now. Slide the items to you, unlatch, and go. We keep it simple, and make it easy.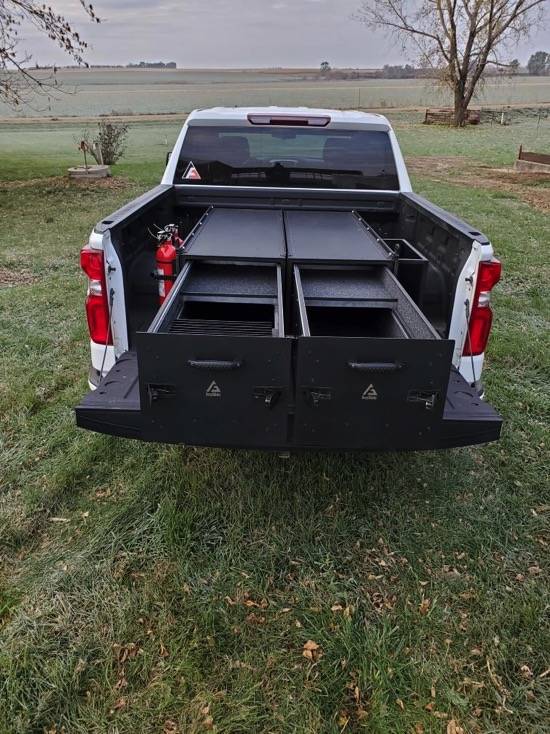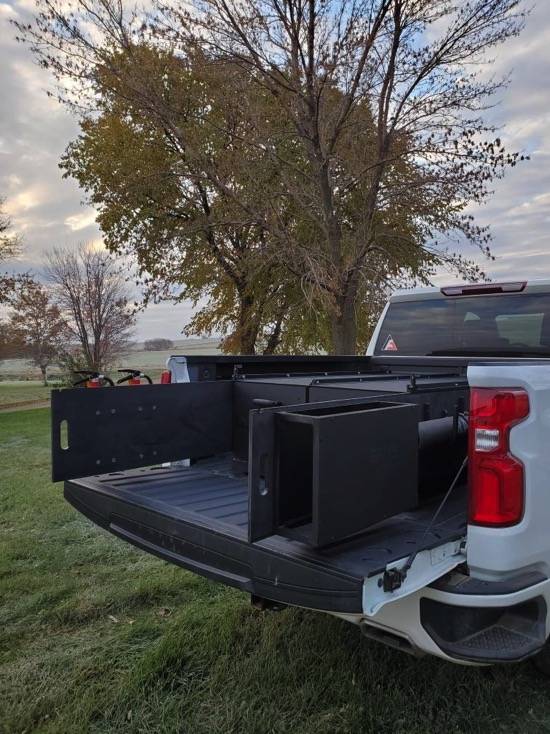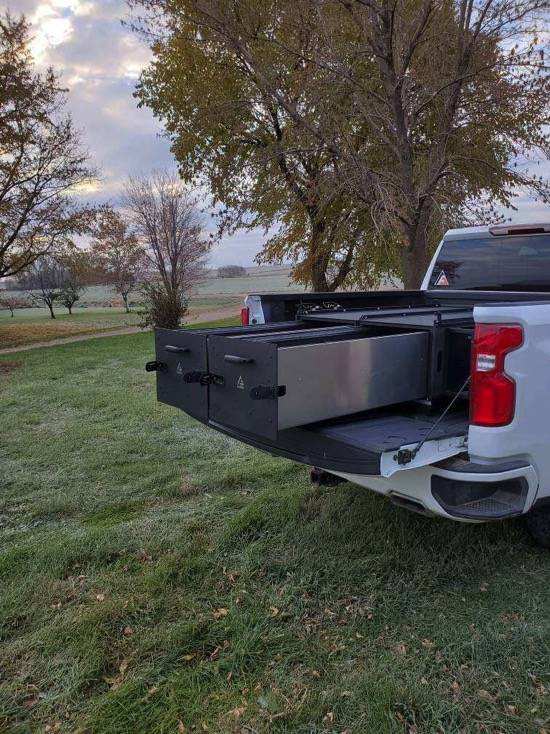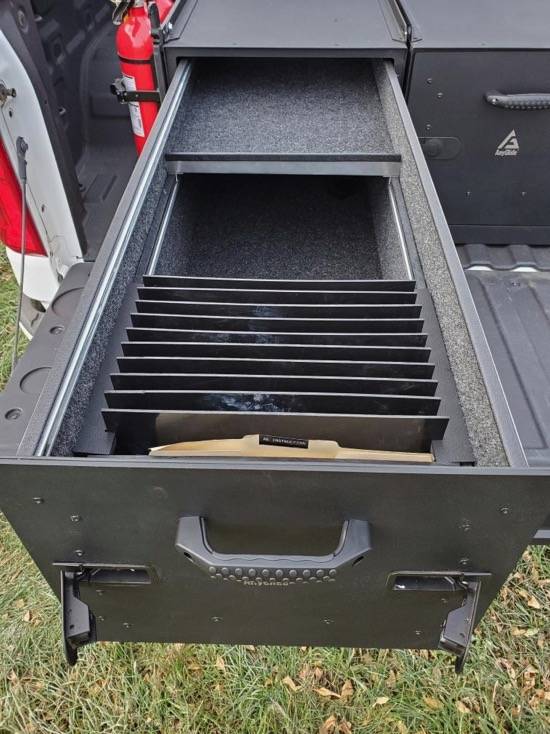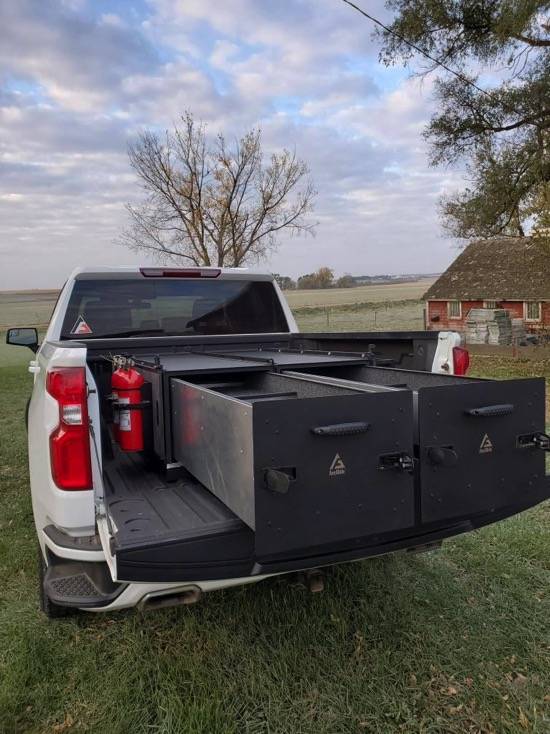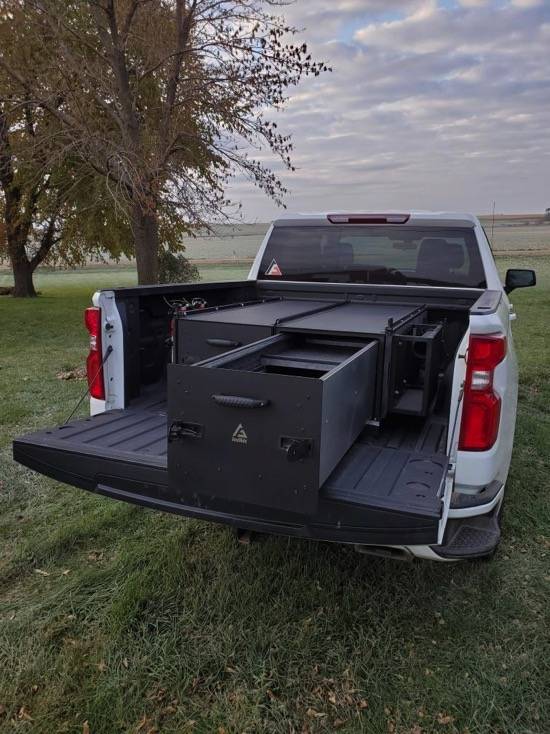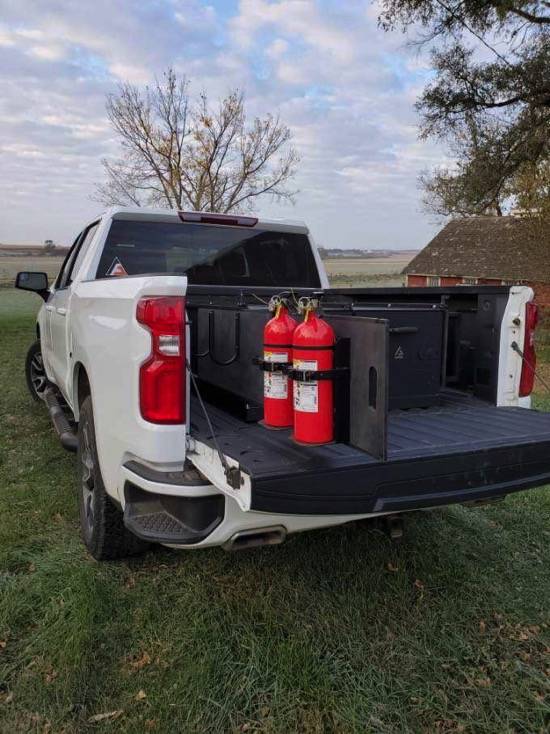 EXCLUSIVE DUST-PROOF STORAGE SOLUTION
It's true. AnyGlide modular storage units help protect law enforcement gear from almost anything. Our custom storage boxes are made of cutting-edge, powder-coated aluminum which guards against heat, water, ice, rust, and corrosion. But perhaps the biggest advantage is these storage solutions are also dust-proof.
Anyone who has ever stored items in the back of their truck beds knows how difficult it can be to keep dirt and dust from damaging valuables. A dust-proof storage system from AnyGlide can help prolong the life of your electronics, equipment, sporting goods, and all other gear. So go ahead and put the golf bag in the back of the truck, lock it up, and worry no more.
Advantages to Upfitting With AnyGlide Police TRUCK BED Storage Systems
Do you want to help the law enforcement agencies that protect and serve America's states and communities? Let's work together to make it happen. Continue reading to learn about the benefits of becoming an AnyGlide dealer.

The team of engineers at AnyGlide builds cutting-edge, custom storage boxes for any type of vehicle. We listen to feedback and consider new builds so our storage solutions are the best fit for all law enforcement needs.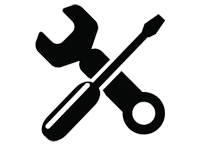 Intelligent engineering makes our truck bed storage systems easy to install. While our 100% aluminum frames are extremely durable, they are also lightweight, so mounting them is easy and takes four simple steps.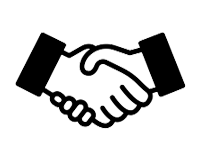 AnyGlide makes it easy to be a distributor. We don't require minimum or maximum order quantities, there are no contracts, and if you wish to stop being a dealer just stop making purchases. It's that simple.
AnyGlide truck bed storage solutions are proudly built in the United States, manufactured at our home base in Rock Valley, Iowa.
We've never cleaned the inside of these boxes and all the equipment we have inside still looks clean and new. I can press the button, slide it out, it slides out easy. All the stuff that I need, whatever it may be, is right there.
Captain Nick Hasslebrock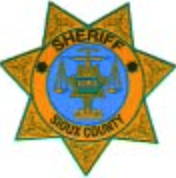 As a Deputy in a rural county, the back of our trucks can get full of dust. It's great opening up the tailgate and the AnyGlide Box is secure and hasn't moved around. All the contents inside remain clean and easily accessible.
Deputy Brad DeKam
Where Can You Find AnyGlide Versatile TRUCK BED Storage Systems?
We have partnered with upfitters throughout the United States and we all have the same mission: to provide law enforcement with the best possible vehicle storage systems. We offer storage for Chevy Tahoes, Ford Inceptors, Polaris & Can-Am ATVs and UTVs/SxS, and any Truck Bed.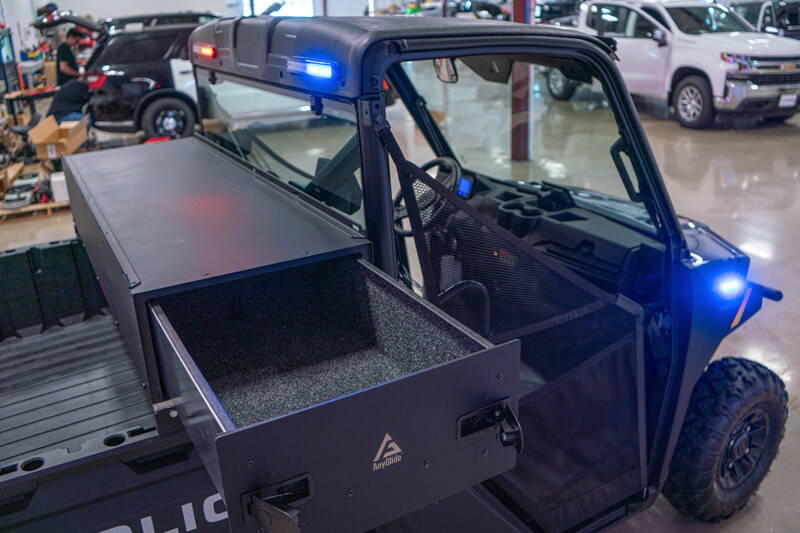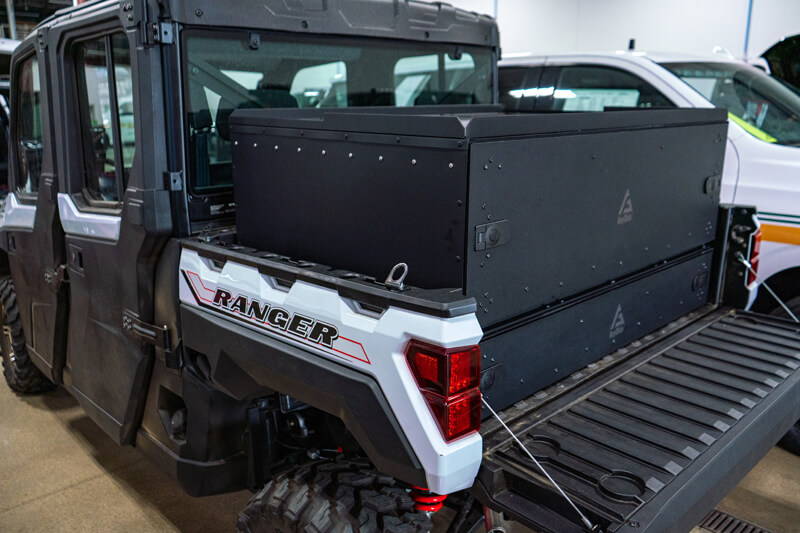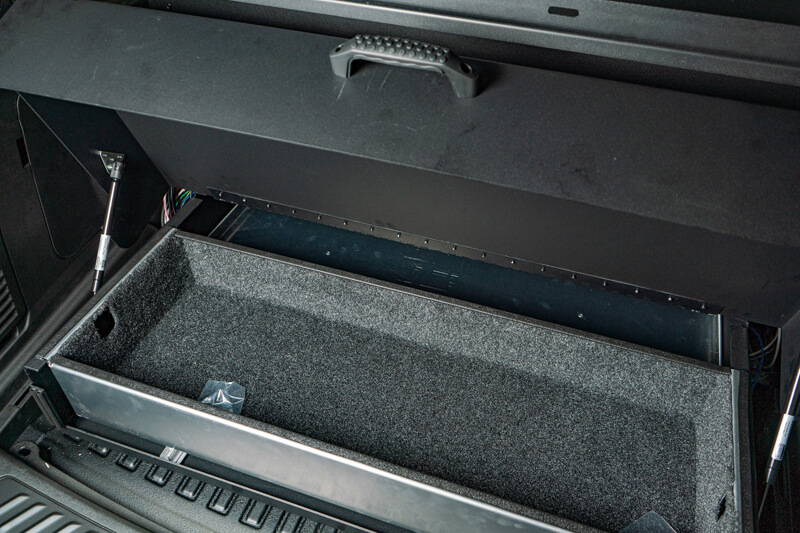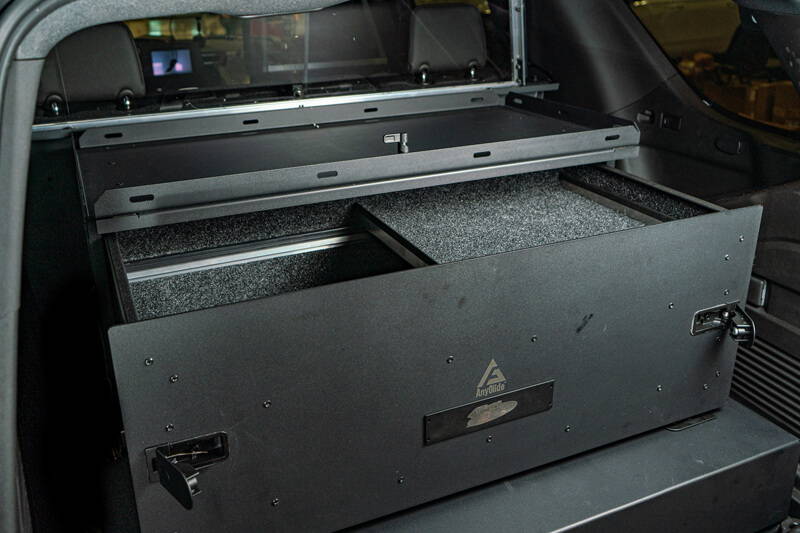 BECOME AN UPFITTER FOR ANYGLIDE CUSTOM STORAGE BOXES
Are you interested in becoming an upfitter for our police storage systems? As an AnyGlide distributor, you will benefit from wholesale pricing while also successfully reaching law enforcement agencies. To inquire about upfitting with AnyGlide simply call our offices at (515) 421-9899 or utilize the online contact form on our website.